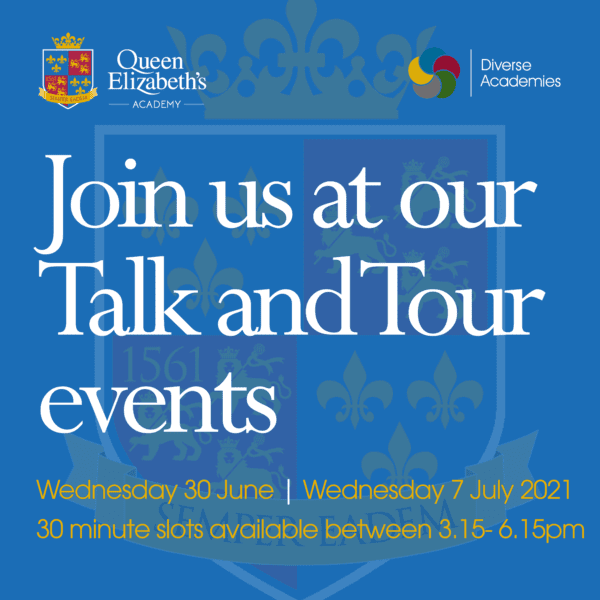 Year 5 families looking at secondary school places are invited to join our Talk and Tour events at on Wednesday 30 June and 7 July 2021.
If you are considering secondary school places for your child, join us at our Talk and Tour events to find out more about Queen Elizabeth's Academy, our fabulous knowledge-based curriculum, support for all students, our Christian ethos, and our brilliant facilities.
At this event you will tour our academy in your family group with a senior member of academy staff. This gives you the opportunity to ask any of the questions important to you when starting to make your decision about where to apply for the September 2022 intake.
Spaces are limited for this event so please book as soon as possible – simply choose a family ticket for the time and date best suited to you.
We hope you can join us on one of the two dates and look forward to welcoming you to Queen Elizabeth's.
Should you have any questions about admissions to Queen Elizabeth's, we are always happy to help. Contact us at: info@queenelizabeths-ac.org.uk