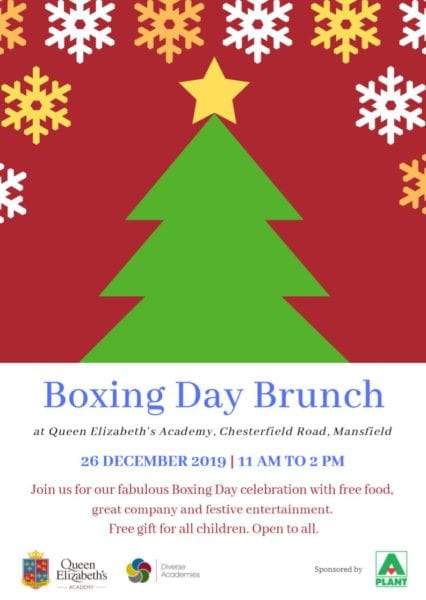 We will be opening our doors once again over the Christmas holidays to spread some festive joy.
Our Boxing Day Brunch takes place on 26 December from 11am – 2pm and is open to the whole community.
Nobody should be alone or hungry at Christmas so please spread the word and join us here at the academy on Boxing Day.