It has been another rewarding and challenging year for the governors at Queen Elizabeth's Academy.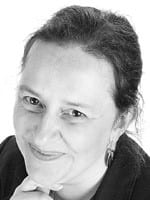 The year started with a new principal in post as Mrs Wilmott stepped into the vacancy left by Ms Brothwell. She is ably supported by our new senior principal Mrs Saxelby who also oversees Walton Academy. The governors are working closely with the principal and senior leaders throughout the year on the Academy Improvement Plan, which aims to build on the improvements seen in the past few years. We look forward to some strong results in August.
Budgets continue to remain challenging and staff have worked very hard to deliver a good education to all students at QEA within tight financial constraints. Demand for places at the academy continue to grow with the number of students requesting places at the school growing by the week.
There have been sustained improvements delivered since the academy joined the Diverse Academies trust and this was recognised in the Ofsted report from the summer term. We continue to build on this and look forward to a visit from SIAMS this year (the church inspection).
On behalf of all governors, we wish all our students, their families and all Queen Elizabeth's Academy staff a very happy New Year.
As always, if you have any queries please do not hesitate to contact us.
Mrs Abigail Hawkins
Chair of Governors