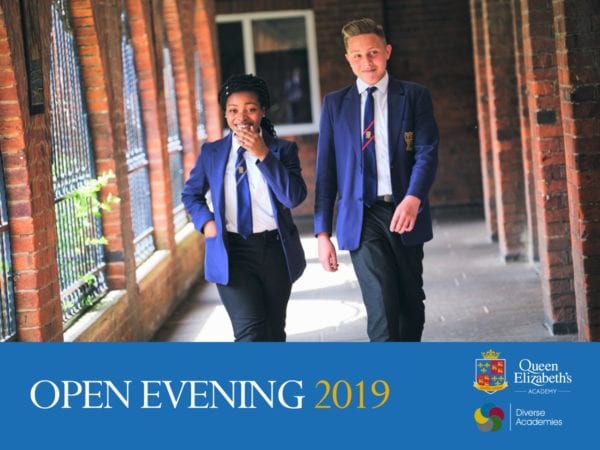 Taking place on Wednesday 18 September 2019 between 5.30pm – 8pm, we would like to welcome you to Queen Elizabeth's Academy to find out how we can support your son or daughter as they take their first steps into secondary education.
On the evening you can tour the academy, meet our staff and students, take part in a variety of taster sessions and find out how to apply to join us in September 2020.
The academy is on a rapid improvement journey, with a fabulous knowledge based curriculum and wide-ranging opportunities for all students to develop during their time with us.
All students who start with us in year 7 in September 2020 will also be eligible for a FREE academy blazer and tie.
You do not have to pre-register, but if you'd like to book your places please click here.
We look forward to welcoming you to Queen Elizabeth's Academy.