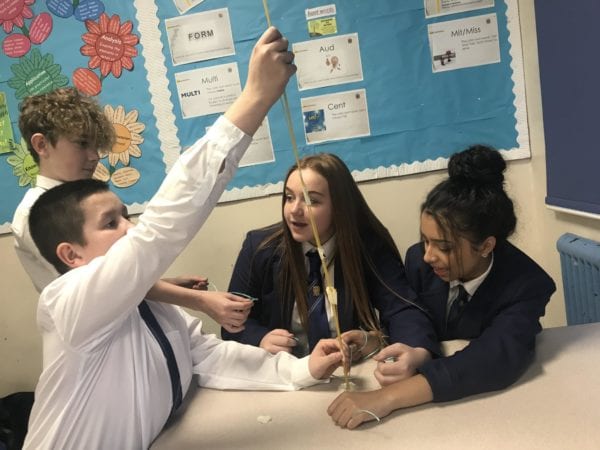 Students from year 9 today experienced a Careers Day here at the academy, focusing on developing practical skills such as teamwork, time management and leadership.
This morning they showed off their teamwork and communication skills as they worked in groups completing an 'Apprentice' style challenge, creating and marketing a garment from scratch and pitching their product to our very own Lord and Lady Sugar. The students have also spent time researching various careers that could link to their upcoming option choices and future education and career aspirations.
This afternoon saw students continuing to work together as part of three workshops. In one, they have worked together to construct a giant tetrahedron, as well as working on a smaller scale with the 'spaghetti challenge'. Finally, but equally importantly, they have been learning about stereotypes in the workplace, and how and why it is important to challenge these.
All students commented that they have enjoyed the day, and staff wanted to say well done to them for their engagement with the workshops. Thank you to our invited guests for coming to the academy to support our students.