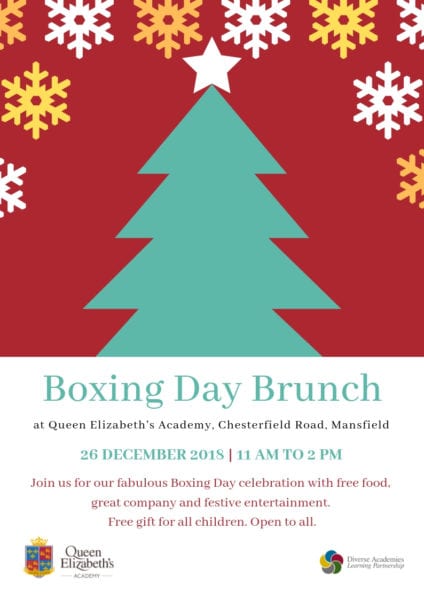 Join us at Queen Elizabeth's Academy for our Boxing Day Brunch between 11am – 2pm.
The event is open to all and free for all – there will be food for all of our visitors, together with the opportunity to spend Boxing Day with members of our community including students and staff. With festive entertainment on the day, all children will also receive a free gift from our 'special guest'.
If anyone wishes to volunteer their support or provide us with a donation to help feed our guests, we would love to hear from you. Contact hbrothwell@queenelizabeths-ac.org.uk for more information or to offer your support.
We look forward to meeting our guests and enjoying some festive food and celebration together.