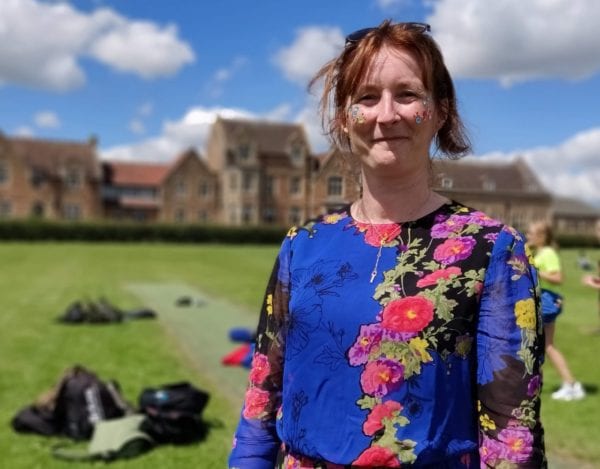 On Friday of last week (5 July 2019), we said a fond farewell to Principal Helena Brothwell on her last day at Queen Elizabeth's Academy as she moves on to a new role.
Miss Brothwell joined the academy in September 2016 when Queen Elizabeth's was re-brokered from its previous sponsor and became part of Diverse Academies. She had previously been working for the Trust as Executive Assistant Principal for English and brought a wealth of experience with her to the academy during a transitional period for Queen Elizabeth's and its students.
Since joining the academy, Miss Brothwell has been instrumental in leading the academy through a period of positive change and improvement, including the introduction of a knowledge-based curriculum and direct instruction teaching. She has developed a culture of celebrating student success and a firm stance on behaviour and welfare, recognised by Ofsted in their most recent inspection as a strength of the academy.
Helena, who will become regional director at David Ross Education Trust, said of her time at Queen Elizabeth's: "It has been the highlight of my career to work with the incredible, dedicated and talented staff and wonderful students at Queen Elizabeth's – I will miss the place terribly!
"I am very proud that I leave the academy in a great position to grow from strength to strength. Our students get a wonderful diet of rigorous academic curriculum and a bucketload of love, and I am so proud of everyone for what we have achieved. I look forward to seeing students celebrating with positive exam results this summer."
Senior Executive Leader Neil Holmes said: "I would like to thank Helena for her hard work and dedication to the Queen Elizabeth's Academy community during her three years here. The academy has made some very positive strides forward under her leadership and we are excited about the future. All of the students, staff and governors of Queen Elizabeth's Academy wish her all the best for the future."