On 29 January 2020, QEA students in key stage 3 took part in a wheelchair basketball event, run by Express Coaching Services.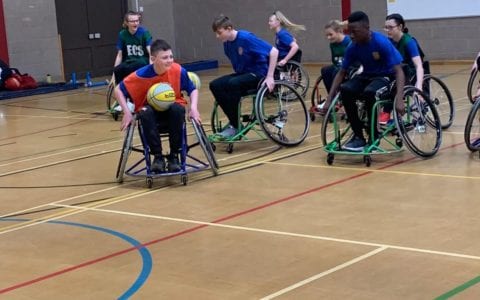 The aim was to help students understand how sports can be adapted for those with disabilities and to appreciate how sport and physical activity can still be enjoyed and carried out for fun or competitively.
The PE department have purchased four multi-sport wheelchairs to assist students with disabilities in lessons and look forward to competing in adapted competitions in the future.
PE contributes significantly to the academy's nine core Christian values – particularly 'Empathy', 'Togetherness' and 'Joy Matters to Us', which was clear to see at this event.