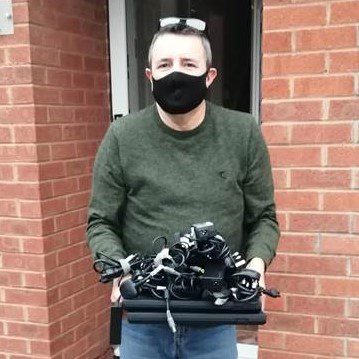 This week we received a very generous donation from our local business community to support our students. We were presented with a number of laptops that will be given to some our students who do not have devices of their own – this will enable them to continue their education and learning during lockdown by accessing our remote provision.
The donation was led by Gary Jordan, our Vice Chair of Governors who is involved in a digital poverty project with local business leaders. He co-ordinated the donation with colleagues and associates – this support from the business community is hugely appreciated, and we extend our gratitude to all of them.
Thank you also to those members of QEA staff who have supported the drive towards supporting students accessing remote learning by donating laptops of their own too. A fabulous academy community effort!