Local company, Smart Digital, has donated a plotter printer to Queen Elizabeth's Academy to support students with their studies.
The company contacted the academy to donate a range of equipment that is either out of date or unused, in order that it can be put to good use within our faculties and given a new lease of life to support student learning.
The plotter printer will be used in a range of creative faculties such as photography, engineering, and design and technology. The printer will aid students in creating large printouts up to size A1 of their photographed images. It will also help design and engineering students by printing out large engineering drawings that students work from to create their engineered products.
This equipment would normally cost the academy around £1600 to purchase.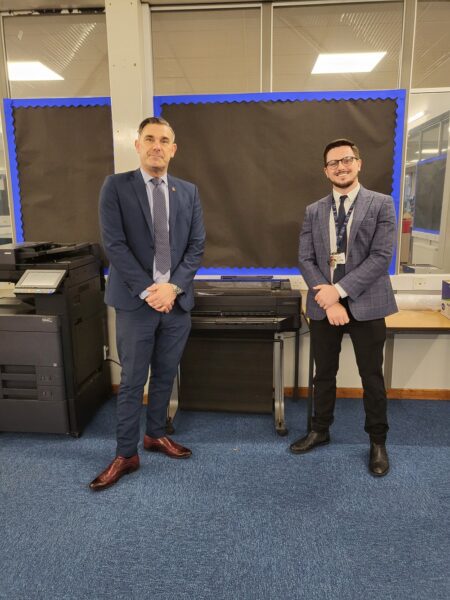 Pictured here are Scott Westwood of Smart Digital and QEA teacher Mr Crutchley – sincere thanks to Scott for supporting the academy and our students in this way.