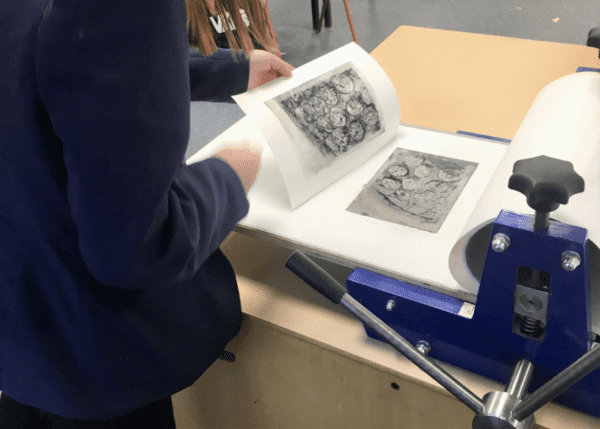 This week our year 10 students have been working with our new professional printing press in their art lessons. Students were using a dry-point etching technique, creating designs in lino and then using the press to produce beautiful artwork.
The students were studying the work of artist Peter Randall-Page, looking closely at the textures he creates in his sculptures – they will be moving on to develop their own work inspired by texture in the coming weeks and months.
This fabulous new piece of equipment will also be used by our year 9 students who will be producing collagraph printing plates. Creative and exciting times ahead for QEA students!