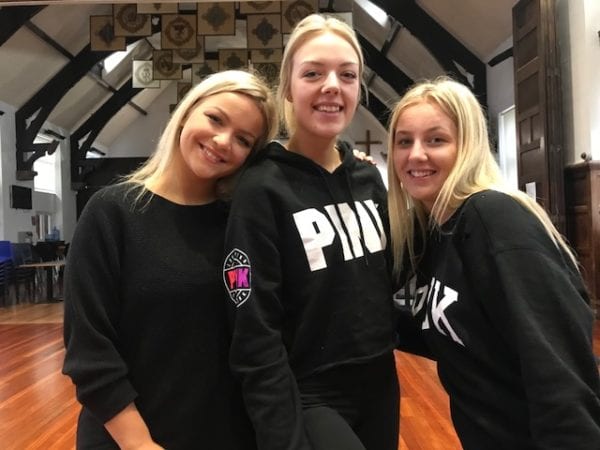 Queen Elizabeth's Academy, part of the Diverse Academies Learning Partnership, today saw its sixth form students receive their A Level results with some superb success stories.
This year has seen a number of students achieve top grades, opening up routes into higher education, including Klinta Eisaka who achieved superb results with A* and C in her A Levels (extended project qualification, finance) and three Distinction* grades (applied law, physics). Her amazing achievements mean that she is going on to study law at the City of London University – even more impressive considering that she only moved to England when she was 10 without speaking the language, so her progress and development has been incredible.
Klinta said: "I can't believe it! I really want to thank the academy and my teacher, as I couldn't have done it without them. I'm looking forward to my future at City University London studying law and am so happy!"
Brandon Smith was also celebrating, also achieving three Distinction* grades in business and applied law, together with a merit in sport and a C grade in finance. He will go on to Nottingham Trent University to study criminology. Brandon said: "'I'm very happy with my results and looking forward to taking up my first choice of criminology at Nottingham Trent. I would like to thank my teacher for supporting me during my time at Queen Elizabeth's."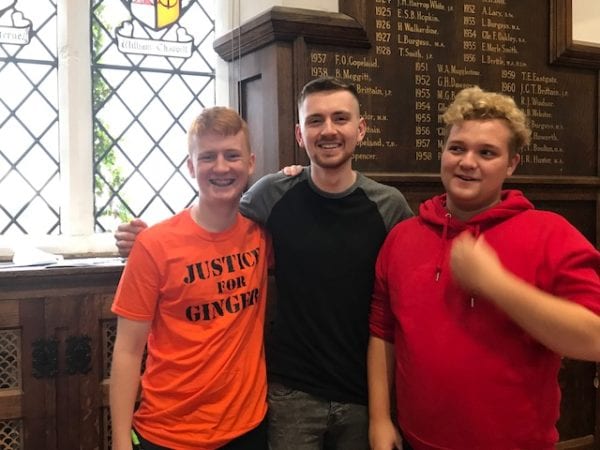 Other top performing students include Joseph Bradford who scored two Distinction* in business, together with two C grades at A Level in maths and finance, and Jacob Yemm with three Distinction* in business and applied law.
Many of the academy's students also attained the grades required to go on to university, while others have chosen different pathways and will move into employment and apprenticeships as a direct result of their accomplishments.
Helena Brothwell, principal, said: "I am proud of our students' hard work and dedication during what is an intense, busy exam period. There have been some great individual successes to celebrate – achievements our students should be really proud of too. They have shown grit and resilience throughout their time in sixth form, life skills which will stand them in good stead whether they go on to university, further training or into employment.
From September, all Queen Elizabeth's sixth form students will access attend Hucknall Sixth Form Centre alongside peers from National Church of England Academy and The Holgate Academy, both of whom are part of Diverse Academies.
Helena added: "Those individuals studying at Hucknall will benefit from access to over 35 courses delivered by subject experts from three partner academies, alongside like-minded students driving towards academic success. This development will really benefit all students looking to study towards A Levels and vocational courses. We are excited for the future and look forward to seeing the positive outcomes from this partnership."
The academy invites any students yet to secure a place with a post 16 provider for this September or is considering their post-GCSE options to visit www.hsfc-ac.org.uk or email info@hsfc-ac.org.uk for more information.