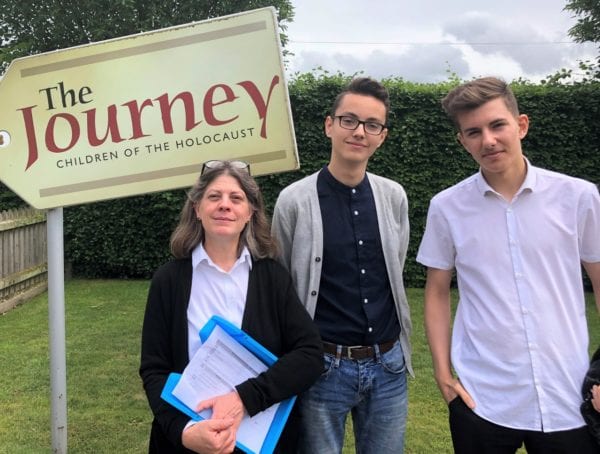 Today has been the last day of work experience for our year 10 students who have had a fantastic week learning new skills and getting involved in the world of work. They have been taking part in a wide range of opportunities (pictured are Daniel and Catalin at The Holocaust Centre) and this experience is invaluable in helping to shape future career aspirations.
Queen Elizabeth's staff have been on their final visits to the students at their placements and the feedback from the employers has been amazing, including comments such as 'the best students we have ever had' and 'we would have him back tomorrow on a permanent basis'. We are naturally delighted to hear these wonderful things being said about our students and they are a credit to Queen Elizabeth's Academy.
We are looking forward to welcoming all year 10 students back into the academy on Monday and hearing about their experiences. Well done all – we are very proud of how you have represented yourselves and the academy.