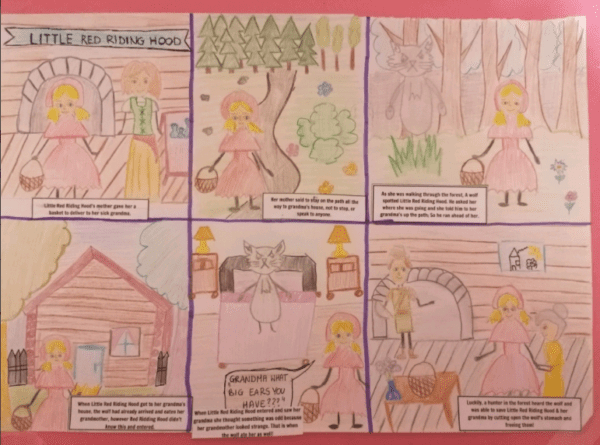 Together with the fantastic remote learning opportunities we are providing all Queen Elizabeth's students, members of our staff team have also been working collaboratively to support the work of our primary feeder schools.
This week our creative arts teacher Mrs Berridge has been working with Hillocks Primary Academy's year 5 and 6 pupils on storyboards. Below is a fantastic piece of work that was created by one of the year 6 pupils.
A superb piece of work, and excellent collaboration work between the academies. The links between primary and secondary academies are so important, and we are pleased to be able to continue this remotely.