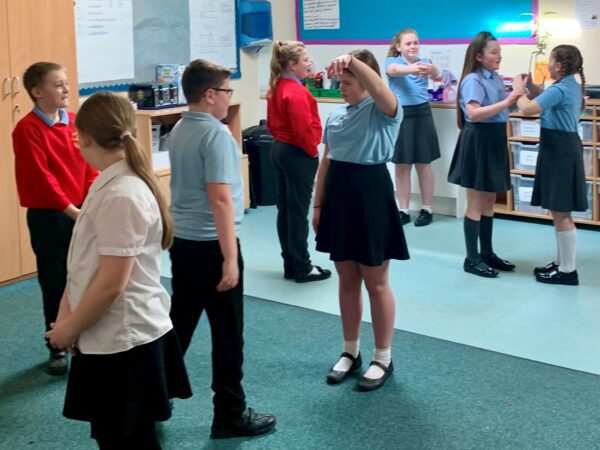 We have been continuing our creative arts workshops in primary schools, with Mrs Burridge recently visiting St Peters Primary School to run a physical theatre session. The workshop was undertaken by all of their key stage 2 children, with some fabulous feedback.
Pupil Amie-Leigh said: "I really loved the drama lesson. My favourite part was acting out being an object and then performing it. I am excited to do drama at secondary school!"
Thanks to the team at St Peters for their hospitality, and to their pupils for engaging so brilliantly with the workshop.